Our Practice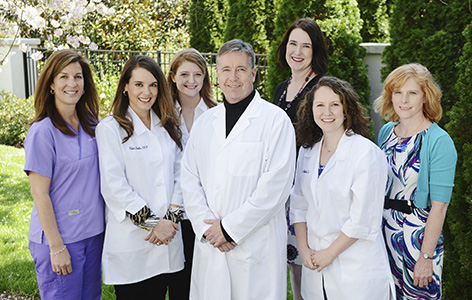 Carolina Women's Health was founded in 2004, when Dr. Carr left the world of obstetrics in order to focus solely on gynecology and general women's health.  He saw the need for specialized, individual care in this area, and has enjoyed the transition. At Carolina Women's Health, we offer longer appointment slots, and allow each patient ample time to discuss their needs and options. We strive to make each patient feel they have been heard and cared for, and this can only be accomplished by spending enough time with your provider.

Ever go to your doctor, and see new faces every time?  Not at Carolina Women's Health. Here's a unique fact: Many of our employees have been with us since the doors opened in 2004, with the average employee having been here 6 years or more. Why is that?  Because our staff love what they do, and love working together! Happy employees make a pleasant and healthy environment for patients.  You will feel the difference when you walk in the door.

Dr. Carr completed his medical degree and residency training at Queens University, Kingston Ontario, Canada.   He received his undergraduate degree in Biophysics from the University of Guelph, Canada.  Dr. Carr is board certified in OB/GYN, and has been practicing in the Raleigh area since 1992. He and his wife Diane are the proud parents of 8 children, and are active in their church and homeschooling communities.  In his "spare" time, he enjoys basketball, fishing, and the great outdoors.

Robin is a proud Kentucky Wildcat, earning her Family Nurse Practitioner degree at the University of Kentucky.  She received her undergraduate degree in Nursing at Morehead State University in Morehead, Kentucky. She loves caring for women of all ages, and has extensive training in women's health, and cosmetic procedures.  She and her husband Barry have 3 beautiful girls, and love to travel.

Stephanie is our resident "Tarheel," earning her Family Nurse Practitioner degree at UNC Chapel Hill, after attending Georgetown University for a time.  She received her undergraduate degree in Nursing at Brigham Young University in Provo, Utah.  She enjoys working with women, and thoroughly loved her days as a Labor and Delivery nurse. She and her husband Dave are new to the Raleigh area, and have a 2 year old daughter that keeps them very busy.